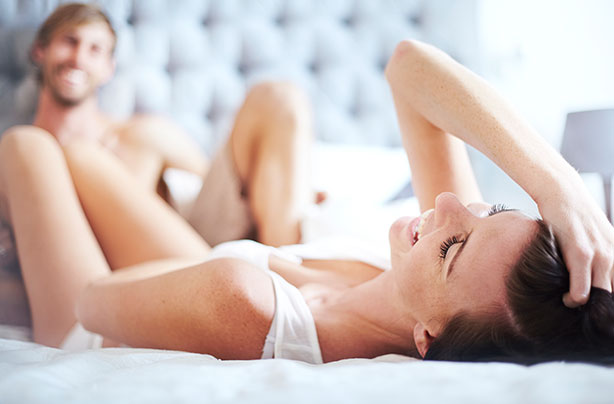 Have fun in bed
There's no evidence that some sex positions are better than others for conceiving, but having more sex helps!
To keep you both interested and excited to have as much sex as possible, especially when you're ovulating, it's a good idea to switch things up, trying new positions and even places!
If you're trying for a baby, don't let sex become a chore - bring back the fun by trying one of our
sex positions for conception
which help you get deep penetration to encourage your mans sperm to reach your egg.