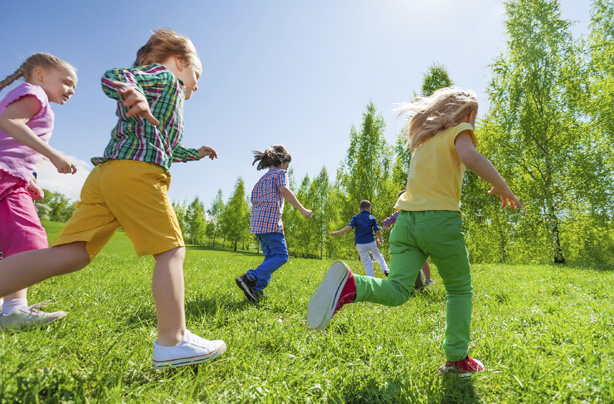 Red, blue, green
What: Red, blue, green is a great way to get the kids moving.
How: Red means fast, blue is normal speed and green is slow motion. Call out actions for the kids to copy (skipping, jumping etc) then call out a colour to dictate the speed. Anyone doing the wrong speed is eliminated.
Top tip: The colours don't have to equal speeds, you can mix it up and make the colours different actions.