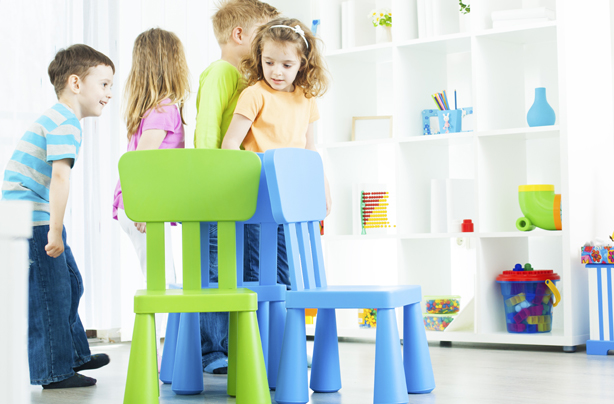 Musical chairs
What: Musical chairs is a great way to keep overactive kids happy.
How: Set up chairs in a circle and play music. While the music is playing get the children to circle the chairs, as soon as you stop the music the children must find a chair to sit on. Each time you stop the music remove one chair. If a child is not on a chair when the music stops, that child is out.
Top tip: Create two circles of chairs so the kids have to do a figure of eight round them. The added dimension (and possibility for collision) will up the excitement levels!