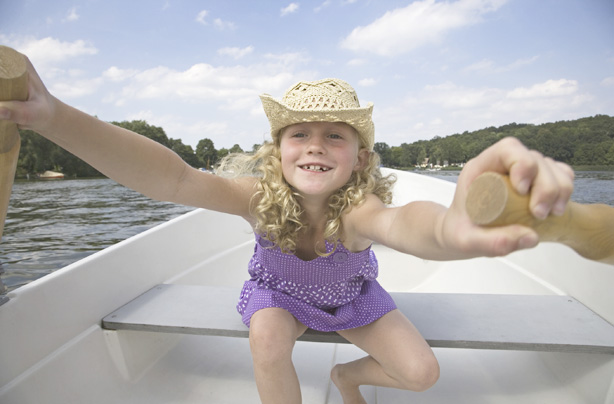 Row the boat
What: Row the boat tests kids' imagination.
How: Get children into pairs and sit them on the floor facing each other, with legs outstretched, holding hands. Get them to rock back and forth while you play the song Row The Boat.
Top tip: Get inventive with the scenario and add props to make the scene more interesting e.g. stuffed toys and toy boats.