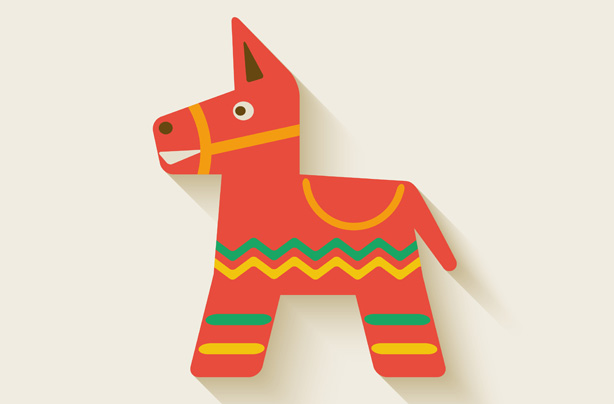 Pin the tail on the donkey
What: Pin the tail on the donkey is a simple game that will keep the kids entertained for hours.
How: You can buy a ready made set or get creative and make your own. You blindfold one child at a time and get them to place a cut-out tail onto a picture of a (tail-less) donkey. After every child goes, the closest tail wins.
Top tip: Who said it has to be a donkey? Use any picture of an animal or even choose your child's favourite cartoon character and remove its prize possession - like Woody's hat from Toy Story.