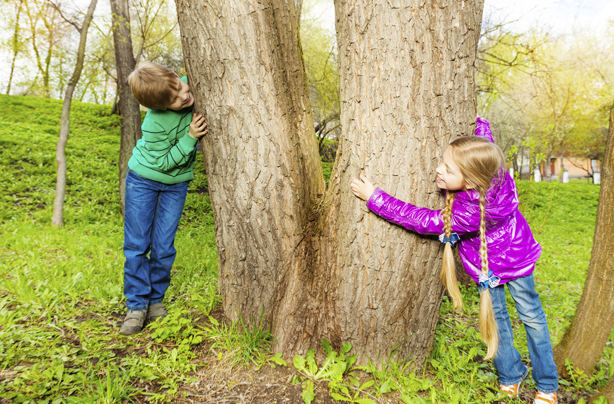 Duck, duck, goose
What: Duck, duck, goose is a school-playground favourite.
How: Get the kids to sit in a circle and pick one child to start. They then walk round the circle tapping every kids' head saying 'Duck'. When they tap a child's head and say 'Goose' the chosen child must chase the other round the circle and back to their spare space in the circle. Whoever doesn't make it to the space must then continue with the tapping.
Top tip: You don't have to stick to ducks and geese, mix it up with some new characters and include sound effects to get everyone giggling - how about oink, oink moo?