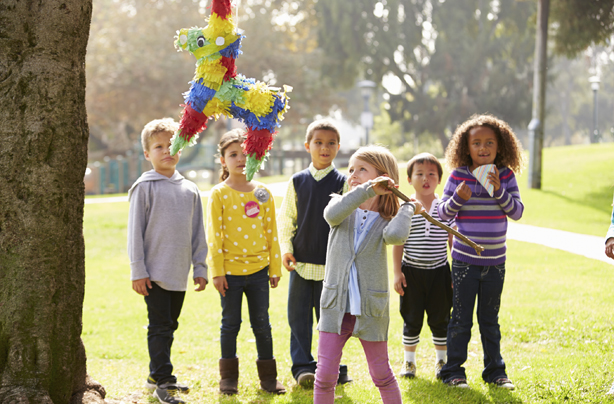 Piñata
What: Piñata is a Mexican treat that includes kids' two favourite things: chocolate and games.
How: You can buy pre-made piñatas or you can make your own. They are traditionally filled with sweets and chocolates. The children are then blindfolded (one by one) and take turns hitting the piñata with a stick. When it breaks the kids are showered in sweet treats.
Top tip: If you're making your own piñata make sure you fill it with small soft things as they may hit the kids on the head on their way down.