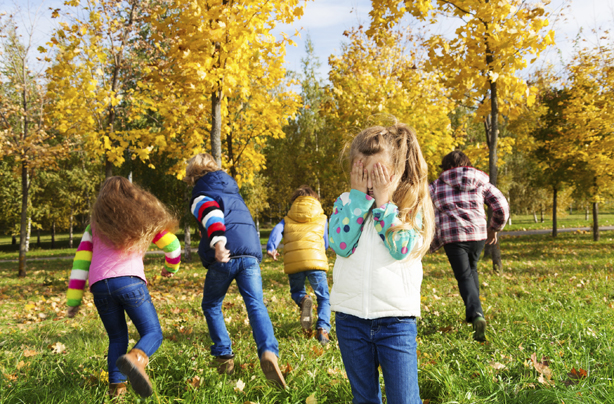 What's the time Mr Wolf?
What: What's the time Mr Wolf? gets the kids excited with a bit of suspense.
How: Choose one kid to be Mr Wolf who stands with their back to the rest of the kids. The kids then shout 'What's the time Mr Wolf?' and creep towards Mr Wolf. Mr Wolf answers each question with a different time. The aim of the game is to reach Mr Wolf before they respond 'dinner time' - when this is called Mr Wolf turns around and chases the kids. Whoever they catch is the new Mr Wolf.
Top tip: Make Mr Wolf wear a wolf mask to make the game more fun - guaranteed shrieks from all the children!