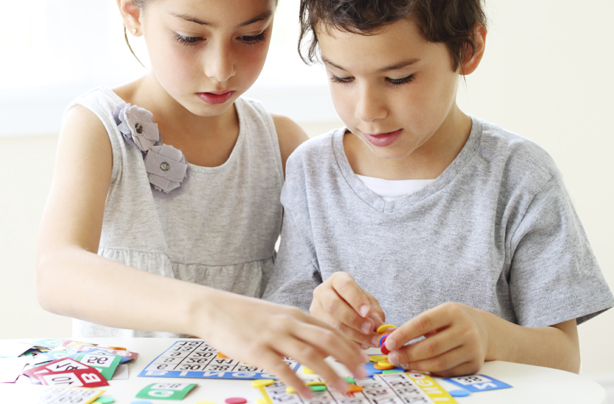 Bingo
What: Bingo isn't just for adults, test the kids' number skills with a simple game.
How: You can buy a pre-made set or make your own. Each kid has a card with a selection of numbers on. You call out numbers and the child marks their card if the number appears. The first child with all numbers crossed out in a row wins.
Top tip: You don't have to just use numbers, you can make your own cartoon character or animal bingo.