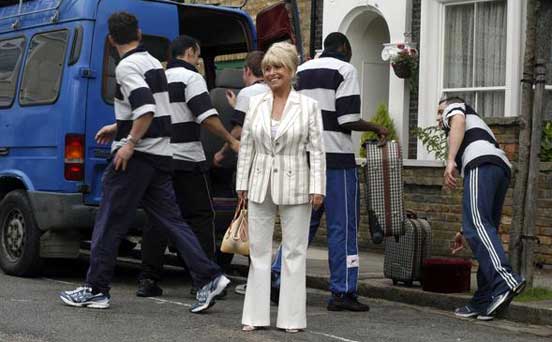 Peggy Mitchell - 2004
Peggy makes a brief return!
Peggy was written out of the show in 2003 to give Barbara Windsor a sabbatical after being diagnosed with the Epstein-Barr virus. Before then, Babs had never taken more than two weeks annual holiday during her eight years on the show. She returned briefly in 2004 to attend her on-screen daughter Sam's wedding.