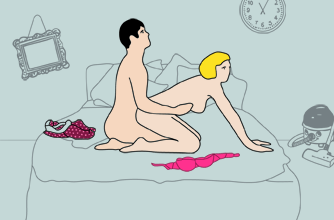 Sex positions during pregnancy: On your knees
For this pregnant sex position, you need to bend down on to your hands and knees so you're on all fours. Lean all the way forward on to your arms, arching your back. He kneels behind you, grabs hold of your waist and enters you from behind.

Great because: Doggy-style positions are great for pregnancy sex. It becomes harder for you to support the weight of your growing bump, but this position lets you spread the weight. Not only is this one super sexy, it involves a big cuddle as he wraps his arms around you which is extra nice!