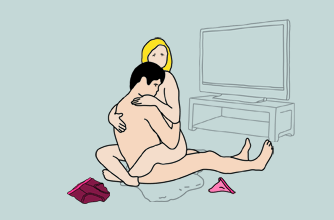 Sex positions during pregnancy: The wrap-around
The man sits on the bed, with his legs outstretched. Then you climb on top of him, and wrap your legs round behind his waist, while he pulls you towards him. Then you move yourself up and down at a speed to suit you.

Great because: It's a very intimate, loving position which gives you an opportunity for lots of kissing and talking to each other. Although it is more difficult to do in your third trimester when your bump is looking pretty huge, you can actually lean back to accommodate your growing tummy.