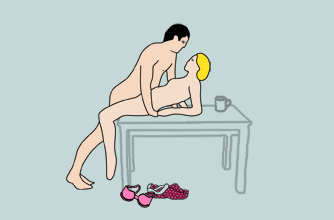 Sex positions during pregnancy: Thrust appeal
Lie back on the edge of bed, propping yourself up with your forearms to support your weight with your legs dangling down off the edge of the bed. He stands in front of you, leaning forwards over you and supports himself by leaning on his hands beside your hips and thrusts. This is a great sex position for pregnancy because you don't have to do much!

Great because: This one can take you all over the house! Be creative and try it in the living room or kitchen for some extra fun. Just because you're pregnant it doesn't mean you can't be spontaneous - and best to get that spontaneity in before your bundle of joy arrives!