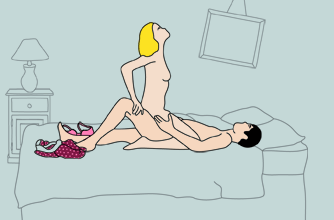 Sex positions during pregnancy: Woman on top
A great position for pregnancy is the classic Woman on Top otherwise known as the Cowgirl position. Gently lower yourself on top of him while he lies back on the bed. In this position you'll have lots of space for your bump so it's great for when you're further along.

Great because: You can set the pace while he enjoys the view. Being in control means you can ensure you're feeling comfortable and not jiggling that heavy bump too much! Also, many women find their nipples are more sensitive during pregnancy, so in this position you can make sure he gives them plenty of attention.