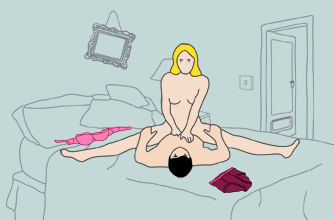 Sex positions during pregnancy: Legs eleven
This one is for the flexible ladies out there! First get your man to position himself on the bed lying flat on his back. Then, when you're ready climb on top of him and slowly start to spread your legs out as far as you can get them. Extra points if you can get into the splits! Once you're comfortable place your hands on his chest for support and rock back and forth.

Great because: It's another variation on the Woman on Top position and is great for slow, intimate sex. For the guy, it's a great view and he will love you taking control. Again, get him to pay attention to those sensitive nipples with kisses and caresses.