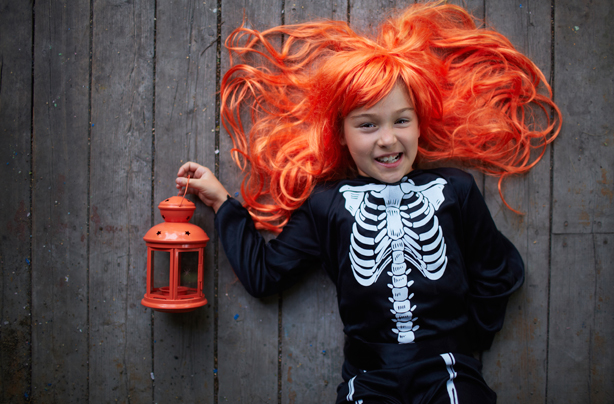 Homemade Halloween costume ideas for kids
You'll be pleased to hear that you can actually do Halloween on a budget and it can be just as fun. Whether you're a dab hand with a sewing machine or you're new to this whole Halloween thing, we've got 8 classic homemade Halloween costumes you can put together surprisingly easily yourself.
Halloween can start to get a little pricey when you tot up everything you need to buy, from the
Halloween crafts
you want to make, to party food to
Halloween games
, the costumes - and not forgetting the pile of trick or treat supplies you'll need to stock up on before the big night!
We've got classic homemade Halloween costumes, from wicked witches, blood-thristy vampires and ghastly ghosts, there are plenty for you to choose from. Not only will your homemade Halloween costumes last for years to come, but your little ones will stand out from the creepy crowd in their couture creations!
Click through our round-up of homemade Halloween costumes and how to make them and get your creative Halloween hat on! Your kids are going to love these...