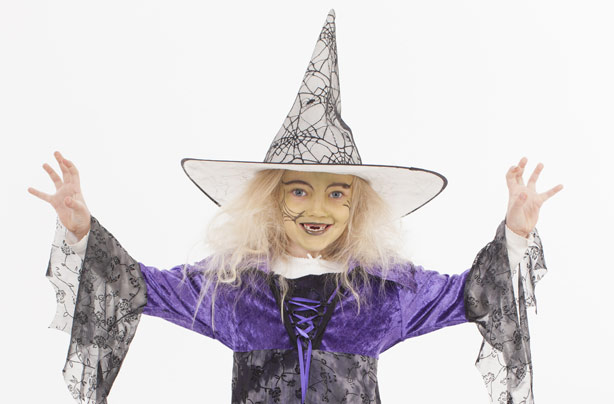 How to make a witch costume
The classic Halloween costume for girls - the shops will be full of witch costumes and accessories this Halloween. You can keep this costume fairly simple, or go all out with broomsticks,
Halloween face paint
, fake warts and all!
On a budget:
Cut head and arm holes into a bin bag and turn it into a dress with a belt around the middle, then shred the bottom. Buy a witch's hat for a few pounds from the supermarket and ta-da - there's your witch costume. If you're feeling creative, complete the look with some wicked
witch face paint
, our step-by-step guide shows you how.