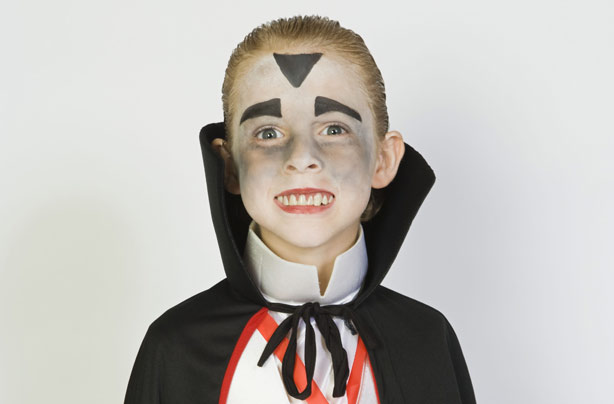 How to make a vampire costume
This homemade Halloween costume idea is bound to be popular with any Twilight fans. The crucial part of this costume for kids is the fake vampire teeth - they'll love them (although we bet they won't stay in for long once they realise how hard it is to talk and eat sweets while wearing them).
On a budget:
Vampire teeth are available cheaply from costume shops and supermarkets and you can get face paints fairly cheaply too. Follow our
vampire face paint guide
. After that, the whole costume can be made from things you already have. Traditional vampires wear black trousers and white shirts, just don't ruin their school uniform! The final touch comes in the form of a cape, which you can fashion out of a bin liner.