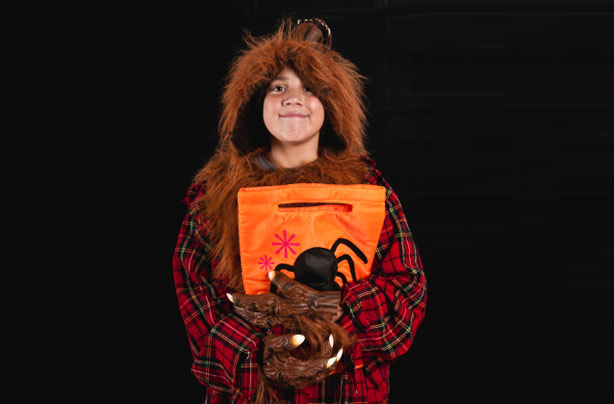 How to make a werewolf costume
Werewolf is a little bit more complicated to create, but will be worth the effort if you want your kids to have an impressive costume. You can be sure that not many other children on the street will be wearing the same thing, too.

On a budget: Buy some fake fur from a craft shop (or online) and either buy brown trousers and a top from somewhere cheap, like Primark, or use some old clothes you already have, like an old pair of pyjamas. Sew or glue fur around the bottoms of the legs, ends of the sleeves and round the collar. It's a bonus if the top you're using has a hood - you can add fur round there too. Draw some whiskers onto your child's face using eyeliner, and you have your own little werewolf to send out and howl at the moon.