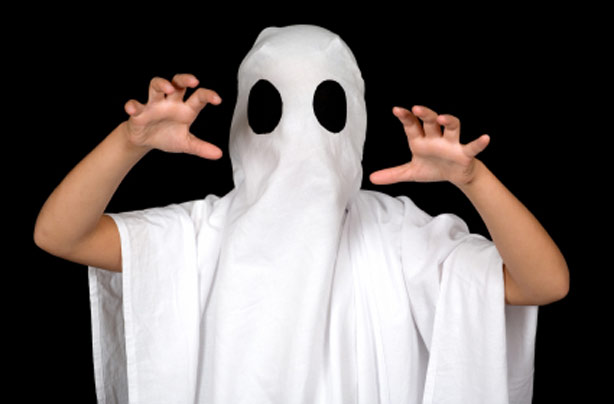 How to make a ghost costume
The classic ghost is the best costume if (like us) you've left getting organised a little late and are having a last-minute panic!

On a budget: Get an old sheet, throw it over your child's head and mark out the eyes and mouth. Remove the sheet, cut the eyes and mouth out and put it back on. That's it! Although we do recommend tying the bottom of the sheet up to prevent your child from tripping over it. Now get your kids to practice their scary ghost noise... wooooo!