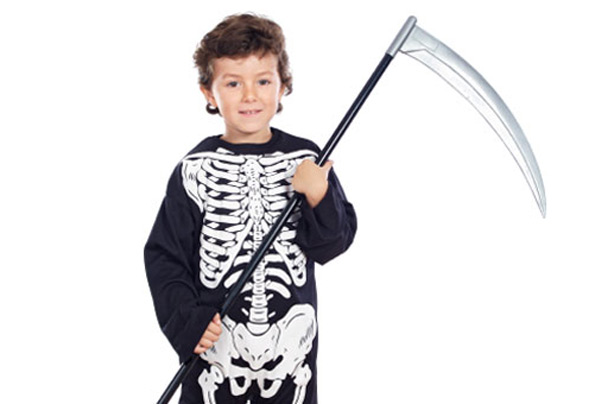 How to make a skeleton costume
Another classic choice for Halloween. If you're really organised, making this costume can be a project for you and the kids in the week running up to Halloween.
On a budget:
Buy the cheapest black trousers and t-shirt you can find (or use old ones if you've already got some) and buy some white fabric paint - you can get this for just a few pounds per pot. Cut a bone template out of cardboard, paint it with the fabric paint and press on to the clothes. Repeat this all over the outfit until you have your skeleton. If you want to do face paint too, we've got a step-by-step guide to a
skull face
.