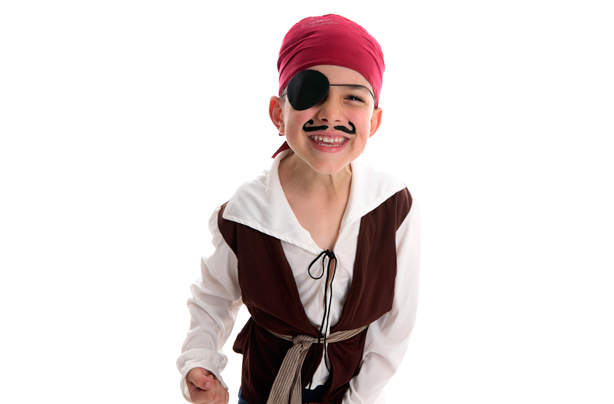 How to make a pirate costume
It's not the most traditional of homemade Halloween costumes, but it's great fun and is perfect for any little Jack Sparrow fans, arrrr!

On a budget: Black trousers and an old white shirt with a belt around the middle are the basics for this costume. Then add either a pirate hat or a head scarf and an eye patch (you'll probably be able to get these in the supermarket). If you want to add a few more items, a waistcoat, hook or sword are nice finishing touches.