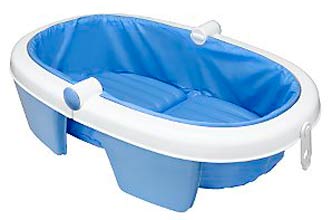 Which baby bath? Summer Infant Folding Bath
This bath is brilliant if you're short on space because it folds away. It has an easy-release drain plug, so you don't have to pick it up and empty it and has a soft, inflatable base with an incline position for newborn babies.
Why it's good:
Space-saving and can be used up to the age of 2.
Where can I get it?
It's £19.99 from
John Lewis
.