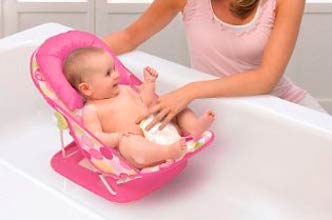 Which baby bath? Deluxe baby bather
This bath gives babies a lot of support and therefore parents a lot of peace of mind. It features a head rest and a non-slip base and can fold flat for travel and storage. It's suitable from birth and is made from mildew-resistant fabric, so it won't go mouldy.
Why it's good:
Fits all baths and won't slip around.
Where can I get it?
It's £16.99 from
Mothercare
and comes in pink or blue.