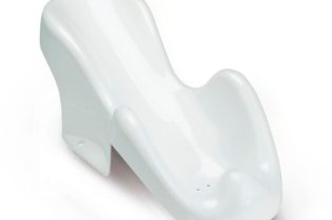 Which baby bath? Ergonomic bath support
There's no danger of your baby getting scratched or skin getting caught in this smooth bath. It's designed so that the shape holds the baby's head and body comfortably, but they can still have fun splashing their arms and legs in the water! Suitable from birth.
Why it's good:
It leaves your hands free so you can wash the baby without having to support them at the same time.
Where can I get it?
It's £14.99 from
Mothercare
.