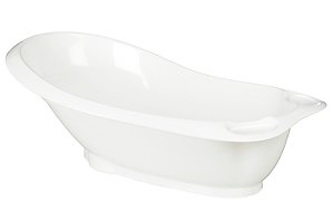 Which baby bath? Value bath
With all the expenses having a new baby brings, you might want to buy a bath that's just small and simple. This one is one of the cheapest on the market. It has gently moulded edges making it easier to lift and even a built-in soap rest.
Why it's good:
It's simple and cheap!
Where can I get it?
It's £7.95 from
John Lewis
.