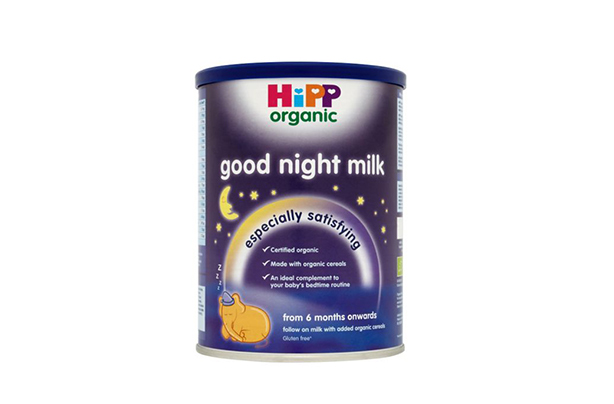 Hipp Organic good night milk
Warm, milky drinks are thought to be soothing and settling at bedime and Hipp Organic's good night milk has been specially designed to help children have a good night's sleep.

It's a blend of follow-on milk and gluten free cereals, so it's satisfyingly creamy and should help a hungry baby feel fuller and sleep better. It's suitable from 6 months.