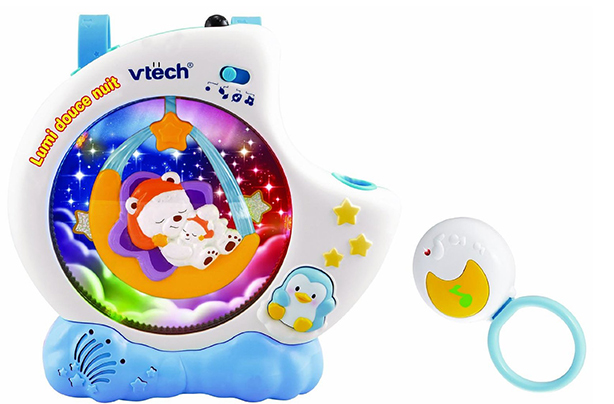 VTech Sleepy Bear Sweet Dreams
Attach this to the side of your baby's cot and help them drift off to sleep with a light display and music. The front of the V Tech Sleep Bear Sweet Dreams displays twinkling stars which move around, but the highlight is the light projector that projects soft patterns onto the ceiling and the result's mesmerising.

It plays lullabies and natural sounds and also features a sound sensor which activates lullabies if the baby wakes up and cries.