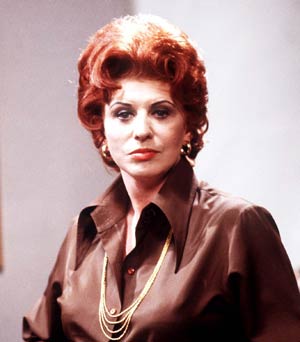 Coronation Street 50th anniversary: Elsie Tanner
1960-1973 and 1976-1984

Considered as one of Corrie's greatest ever characters, Elsie Tanner appeared in the very first episode and is remembered as being a sex symbol throughout the '60s. She had a fiery temper, fell out with a number of neighbours (including - unsurprisingly - Ena Sharples!) and was very fond of gin, making her a popular character in her time.