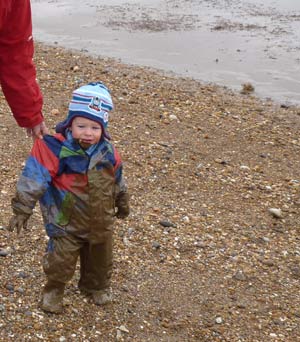 Kids up to mischief: James
James, 18 months, ran straight down to the sea on a trip to the seaside and fell on his face! His wellies were full to to the brim of muddy gloop!

Is this picture your favourite? Click the 'like' button above (you'll need to be signed in to Facebook).