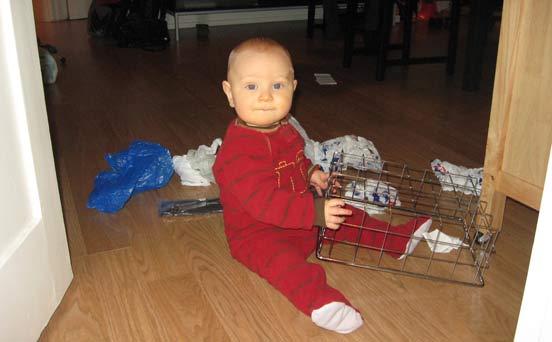 Kids up to mischief: Parker
Parker, 11 months, having just emptied all the drawers full of carrier bags and strewn them about the flat, he pretended he had no idea how it happened.

Is this picture your favourite? Click the 'like' button above (you'll need to be signed in to Facebook).