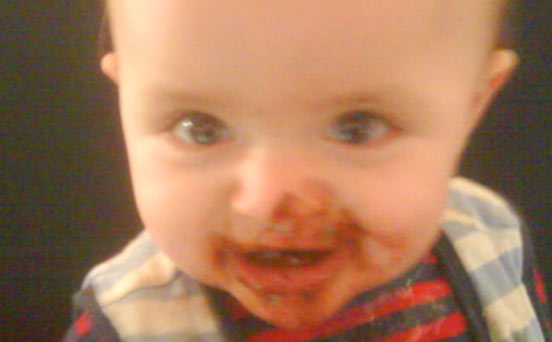 Kids up to mischief: Andrew
Andrew, 9 ½ months, covered in chocolate, stolen from his 5-year-old sister (which she was eating at the time but he snatched super fast and ate it as well as covering himself in the evidence).

Is this picture your favourite? Click the 'like' button above (you'll need to be signed in to Facebook).