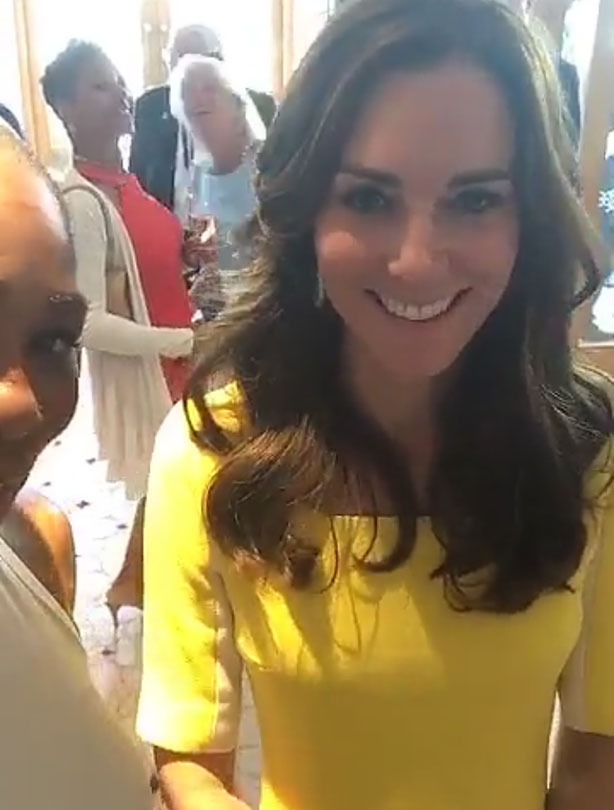 Kate Snapchats with Serena Williams
Well this is a first for Kate!
During a visit to Wimbledon in July 2016, Serena Williams posted an adorable video of herself and Kate on Snapchat, exclaiming 'I'm with royalty!' Whilst the Duchess looks a little confused at the concept at first, she soon gets the hang of it, sharing a big smile for the camera.
Both William and Kate are known to be avid tennis fans, but Kate also revealed to former British number one Greg Rusedski that George is already following in their footsteps, and has taken up the sport at the age of just 2.
'She talked about George, her little boy, playing tennis,' Greg said. 'He's got a racket and he enjoys playing tennis, and obviously she plays with William, so they obviously enjoy the sport very much.'
Click through to see Kate's life in pictures, from 1985 to today...