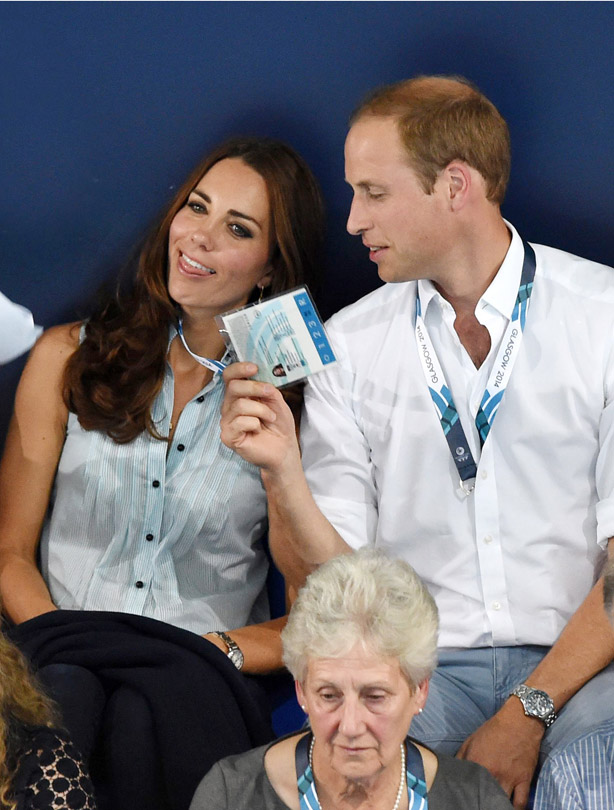 Kate Middleton 2014: Glasgow Commonwealth Games
We love this picture of Kate and William sharing a funny moment while watching the swimming at the Commonwealth Games in Glasgow on 28 July.

William gave Kate's lanyard a tug and Kate looked like it caught her rather off-guard!

Oh and kudos to the lady sitting in front, who unknowingly seems to have photobombed this now-famous picture!