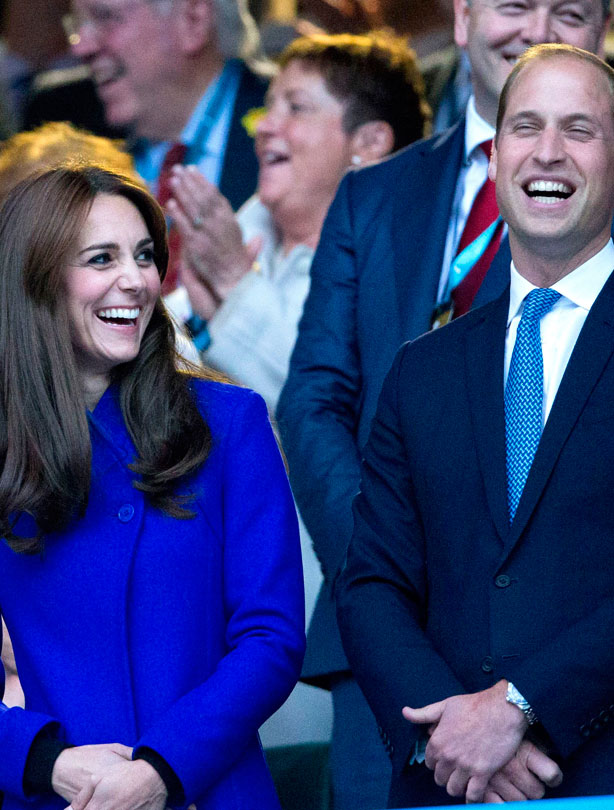 Kate Middleton and Prince William: October 2015
Kate and Wills were pictured out and about at the Rugby World Cup opening ceremony in Twickenham this weekend, and the Duchess was all smiles in a vibrant bright blue coat from high street favourite Reiss.
The pair, who welcomed their second child Charlotte at the beginning of May, were spotted laughing and clapping as they supported Prince Harry, who gave a speech to the 82,000-strong crowd at the event.
'This evening marks the beginning of a celebration of rugby that I hope will inspire current players and new generation,' he said. 'There will be moments that will live with us for rest of our lives.'
'To all the players, we wish you well for the tournament. Your individual skill is to be celebrated and I can think of no other sport in which the success of the team is shouldered so equally by everyone.'
The appearance was one of Kate's first appearances since her maternity leave ended. Doesn't being a mum-of-two suit her?
Click through to see how Kate has changed over the years...