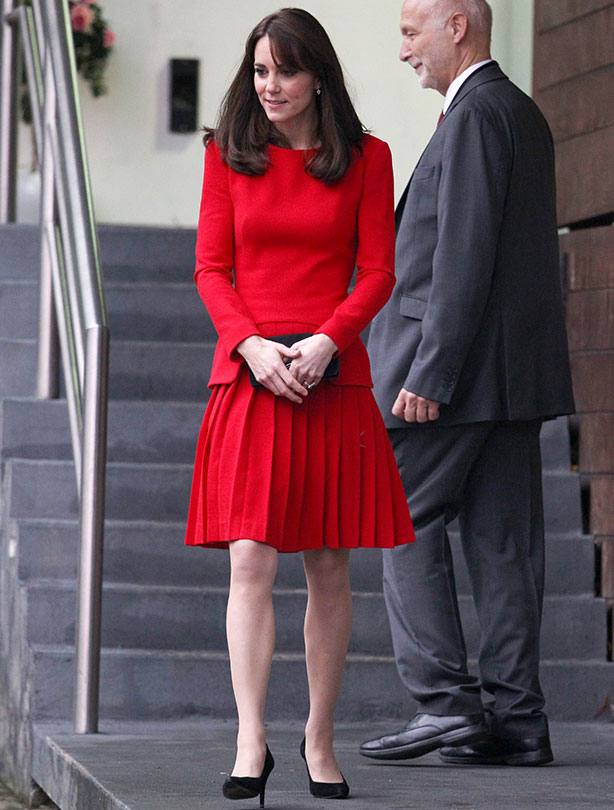 Kate Middleton wears festive red in London: 15 Dec 2015
The Duchess attended the Christmas celebrations in a very festive red Alexander McQueen dress that she's previously worn twice before.

Kate first visited the Anna Freud Centre back in September, which was her first official royal function after giving birth to daughter Princess Charlotte.

After receiving several invites for charity Christmas festivities, Kate decided to return to the charity, reflecting her commitment to child mental health issues.

The centre runs a Family School, which provides mental health support for children with serious emotional and behavioural issues.