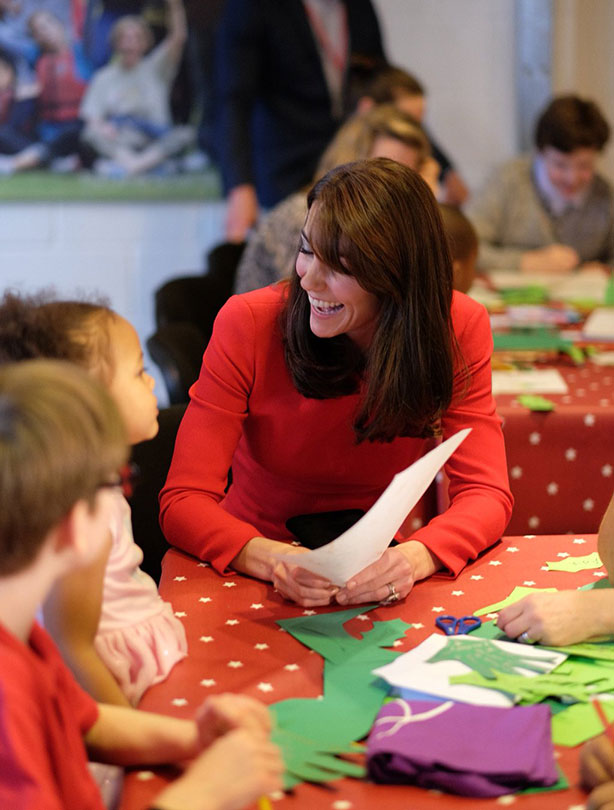 Kate Middleton at Anna Freud Centre's Christmas party in London: 15 Dec 2015
It's officially Christmas for the Duchess of Cambridge!
Kate spread festive cheer at the Anna Freud Centre, a leading institution for youngsters with mental health issues, when she attended their end-of-term celebrations in North London.
George and Charlotte's mum seemed to be having a lot of fun while helping the children make Christmas tree collages. She was also treated to a musical performance, given by the children to showcase the drumming skills they've been learning over the term.
Kate didn't just watch though - in a
video
shared by Kensington Palace on Twitter, the mother-of-two can be seen joining in the performance, drumming to the beat of 'We will rock you'.