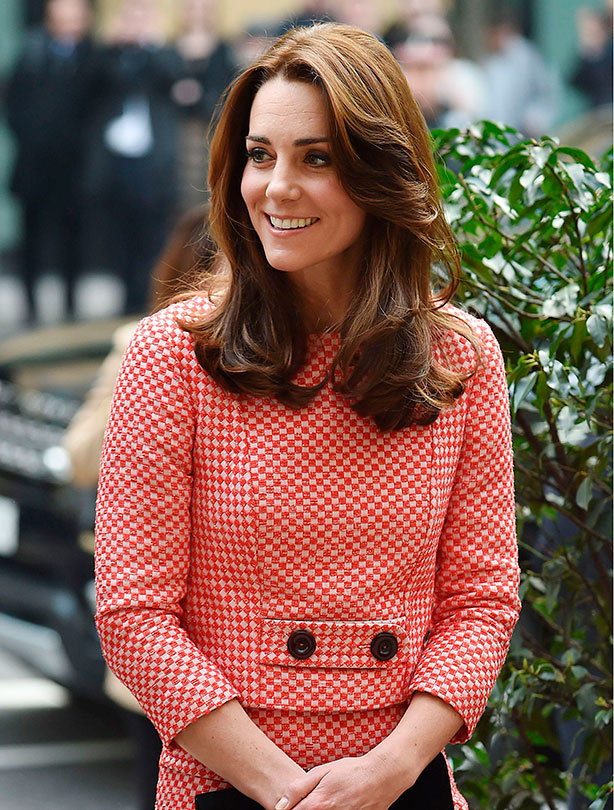 Kate Middleton visits XLP Mentoring Project: 11th March 2016
The Duke and Duchess of Cambridge spent the afternoon visiting the XLP Mentoring Project at London Wall.
For their second public engagement in the capital today, Kate wore a bespoke dress created by Eponine, a Kensington-based designer brand, which reportedly costs £600.
The XLP charity works in more than 75 schools across the city to help 11-18 year olds who are facing emotional and behavioural challenges that affect their school work and are at risk of more antisocial trouble.
The young people are assigned a mentor from the program who oversees their work and progress on a 12-week schedule.
Last year, when Kate was eight months pregnant with Princess Charlotte, the pair visited another XLP project in South London, Gipsy Hill.
It follows a day of meetings yesterday where the mother-of-two raised awareness surrounding mental health problems and particularly suicide.
Click through Kate's gallery to see how much she's changed over the years!