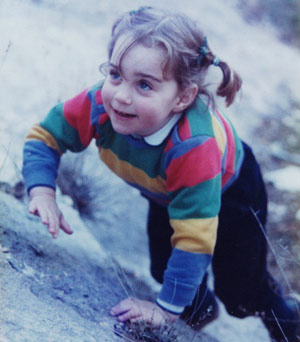 Kate Middleton: 1985
Life has changed a lot for Kate Middleton over the last few years. The once normal girl has been transformed into a princess (well, Duchess) and become the nation's sweetheart.

Kate was just a normal university student when she met Prince William and her life turned upside down. She has weathered a very public break-up, a royal wedding and and gave us an adorable Prince and Princess. One thing's for sure, Kate's emerged as an elegant young woman the public love!

And to think it all started with this adventurous 3-year-old little girl!