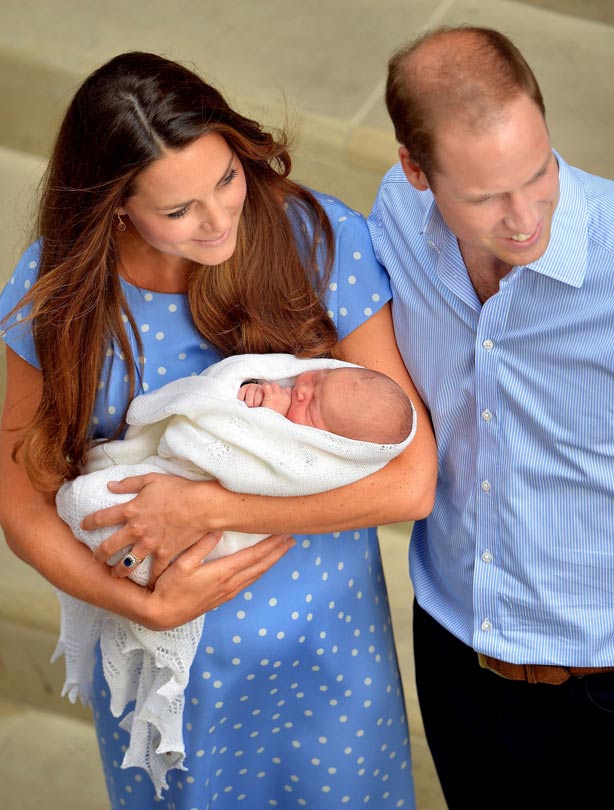 Kate Middleton 2013: A royal heir!
After what seemed like the longest 9 months ever, we finally got our first glimpse of the adorable royal baby.
Kate gave birth to a boy at 4:24pm on the 22 July 2013, and the whole world
celebrated the birth
of the couple's first child.
And don't they look happy? Kate and Wills looked so proud of their new little family member.