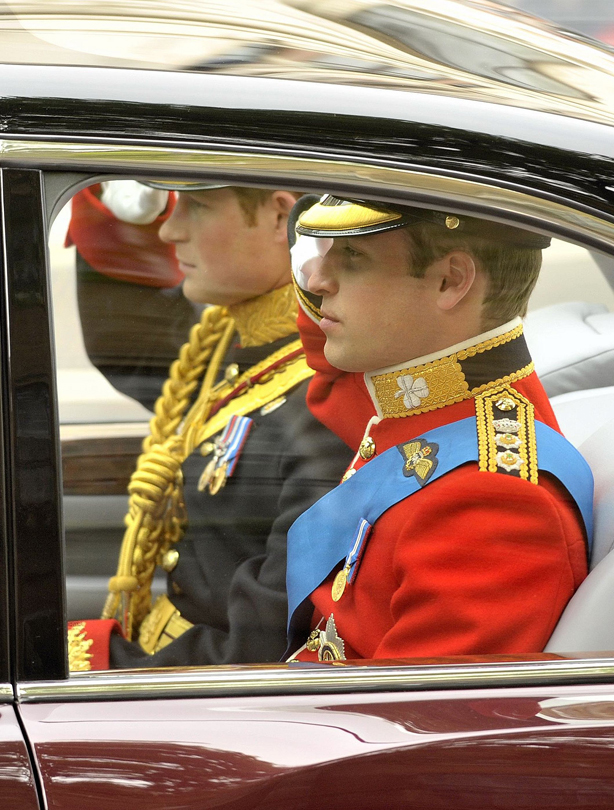 William and Kate on their wedding day: William arrives
William arrived at Westminster Abbey looking very smart in his wedding outfit - the officer's tunic of the Irish Guards, accompanied by his brother Harry, who was wearing a similar formal uniform.

When Kate and William got engaged in 2010, William reportedly informed Harry of the news by telling him, 'You've got a sister'. Harry has since often described her as 'the sister he never had'.