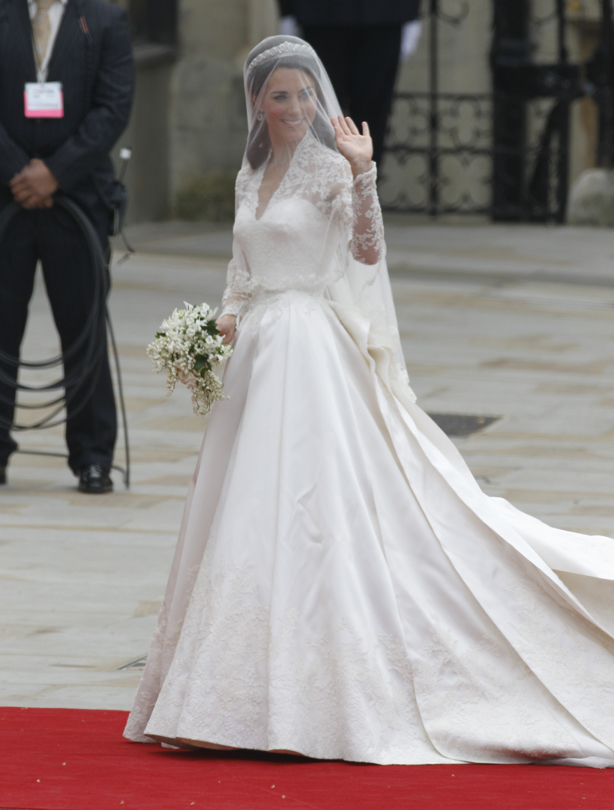 William and Kate on their wedding day: Kate greets the crowds
Kate's dress was shown off in its full glory as she walked the red carpet to the entrance of Westminster Abbey. The train of her dress was an impressive 110 inches of fabric, carried by her sister and maid-of-honour Pippa on her way down the aisle, whilst Kate herself carried a small white bouquet.

The dress was later exhibited at Buckingham Palace from 23 July 2011 until 3 October 2011. It attracted a record number of visitors to Buckingham Palace that year, and helped raise a reported eight million pounds towards Kate's charity fund and palace renovations.