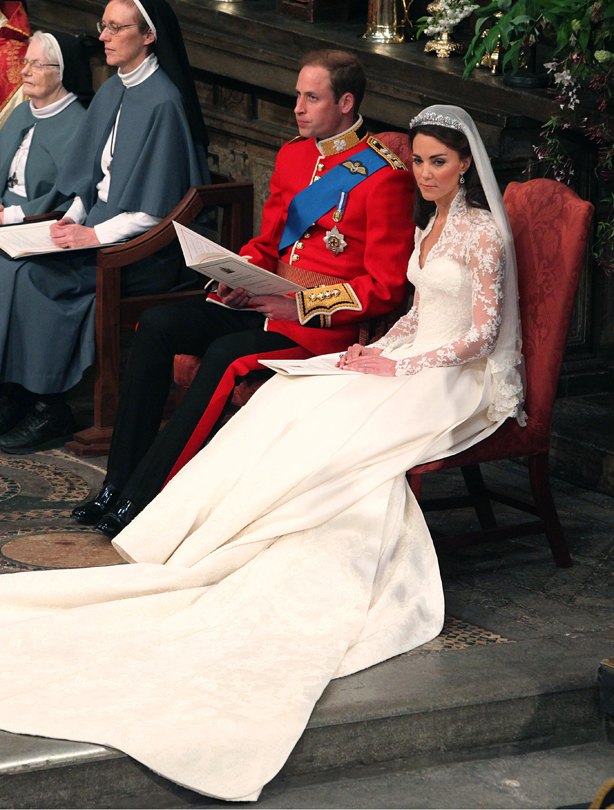 William and Kate on their wedding day: During the service
The wedding was officiated by the Dean of Westminster, John Hall, whilst the Archbishop of Canterbury acted as celebrant of the marriage, and Richard Chartres, the Bishop of London, preached the sermon.

Kate's brother, James Middleton, also gave a reading of an extract from Romans 12. It was later revealed that he has dyslexia, and had learned the speech off by heart to avoid making mistakes - a move which clearly worked, as he was word perfect!