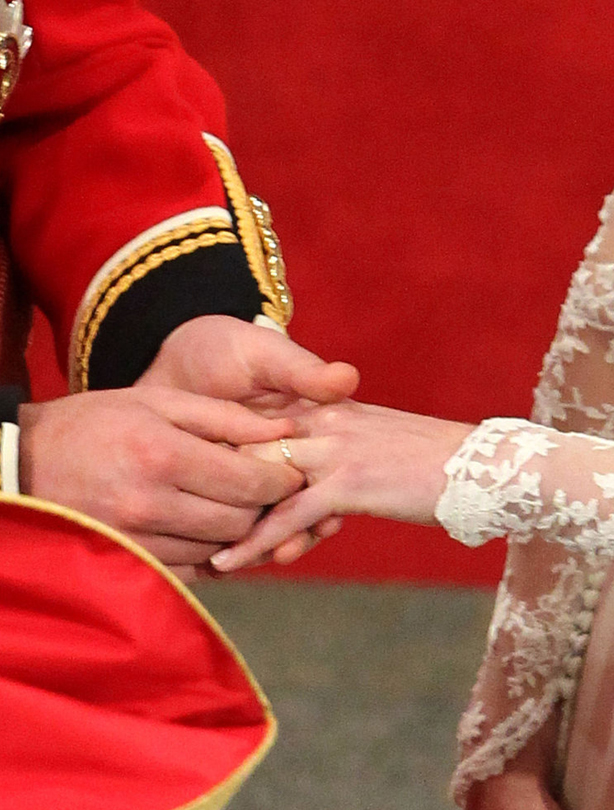 William and Kate on their wedding day: The exchange of rings
The vows and exchange of rings went without a hitch, with Kate following in the footsteps of William's mother Diana by omitting the word 'obey' from the traditional promises to love and cherish.

Kate's wedding band is made from Welsh gold, and was created by the royal warrant holder Wartski. William, meanwhile, chose not to receive a ring. 'It is simply down to personal preference,' an aide said at the time.