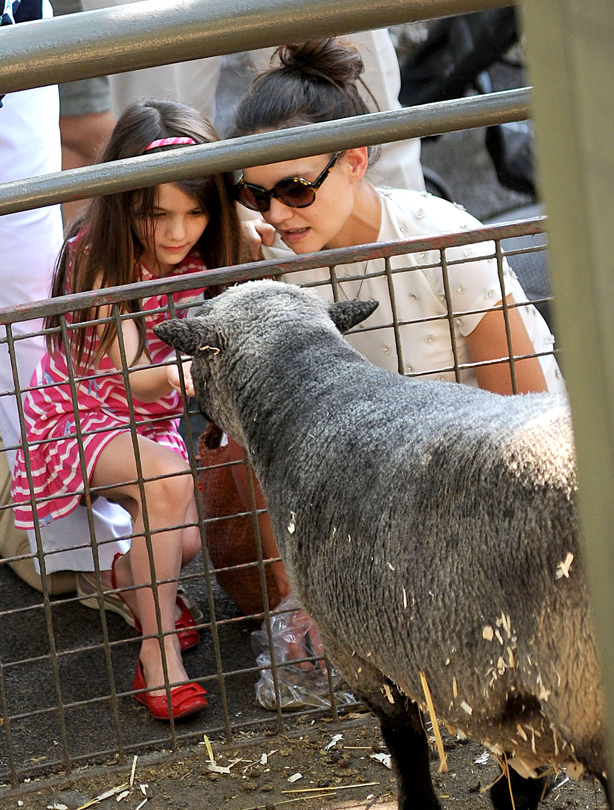 Suri Cruise at the zoo
Suri Cruise, daughter of Katie Holmes and Tom Cruise, has got to be one of the most famous 6-years-olds on the planet. But, from wearing high heels, to having a wardrobe that is rumoured to be worth over £2million, we ask, is she growing up too fast? Or, is she just a little girl having fun?

Our pic shows Suri and her mum taking a trip to the zoo - isn't that stripey pink dress adorable? Their day out came a few days after the news that Tom Cruise and Katie were to divorce.

Click through our gallery to see more pics of Suri Cruise...