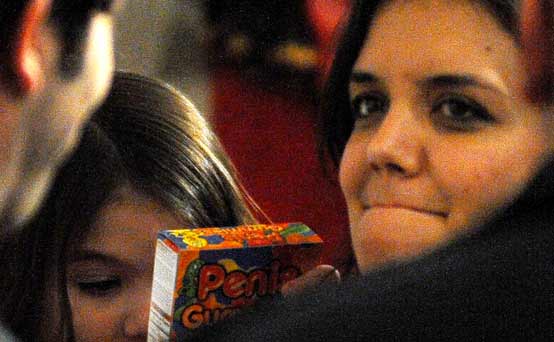 Suri Cruise with naughty sweets!
In March, Suri was pictured holding a packet of Penis-shaped sweets. Her mum Katie explained in an interview on the Ellen DeGeneres show that she thought they were a different type of sweets: 'We go in and we are waiting for a table and she grabs some gummies that are boy part gummies. I was horrified.'
Where to next?

-
Celeb kids
-
Pregnant celebs
-
Are my kids growing up to fast?