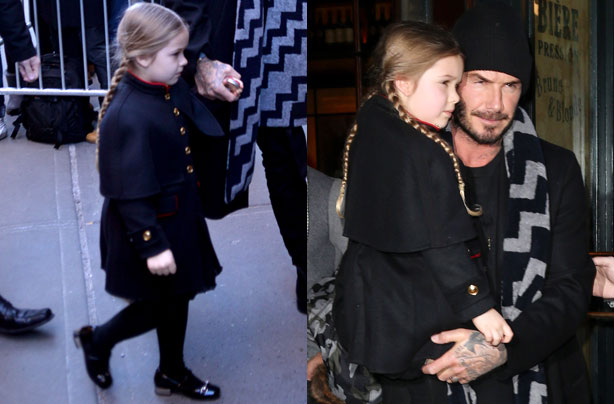 Victoria calls Harper 'chic'
Fashionista Victoria appears to have a mini-me muse, calling daughter Harper 'chic' in a recent interview with International New York Times.

The mum of four commented on her little one's style after learning that the tot has a whole blog dedicated to her fashion. Despite initially saying the blog was a 'perhaps a little odd' Victoria continued, 'It doesn?t surprise me. Harper is incredibly chic - and wears some incredibly sweet things.'

The comments came after Harper was seen at her mum's fashion show wearing a gorgeous Burberry coat and Gucci loafers.

And it looks like Harper's fashion credentials aren't just down to her mother's choices. Victoria continued, 'She?s a very stylish little thing with her own sense of how she wants to dress.'

David fans need not despair either, it turns out it's not only her mother Harper takes after in the style stakes. Speaking to the Times on Sunday Victoria revealed Harper's favourite piece of clothing is in fact a football top!