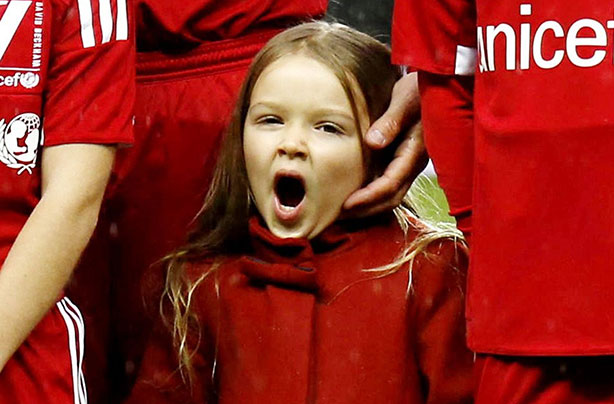 Harper Beckham meets Prince Harry
Harper might just be the most popular four year old in the world. Not only has she sat front row in the biggest fashion shows next to Anna Wintour, she just met royalty!

But unlike most four year olds who would probably be at least a little excited to shake Prince Harry's hand, Victoria's little girl didn't seem fazed by the occasion at all.

The event was caught on video during the charity match organised by her father in aid of UNICEF at Old Trafford, when the only girl of the Beckham brood was standing in the sidelines with Cruz and Romeo.

Harper, who dressed in a red coat to co-ordinate with her brothers' football kit, can be seen initially pulling her hand away before finally shaking the Prince's hand.

Looks like it'll take a lot more than a title to impress this little fashionista!