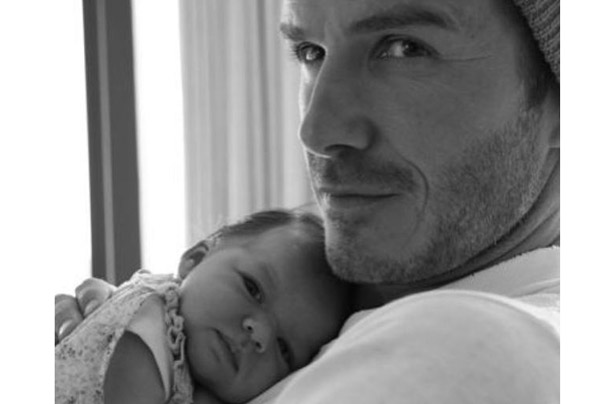 Harper's 4th birthday: 10 July 2015
Is it actually possible to have THIS much gorgeousness in one photo?
Proud dad David shared this picture on his Instagram page to celebrate his little girl's fourth birthday. He wrote:
'Possibly my favourite picture of Harper of all time... 4 beautiful years with the most amazing little girl... Happy birthday big girl...'
Whatever Harper's up to on her birthday, we bet she'll be getting spoilt by her dad, big time!
Don't babies just grow up so fast?
Image: Instagram/
davidbeckham