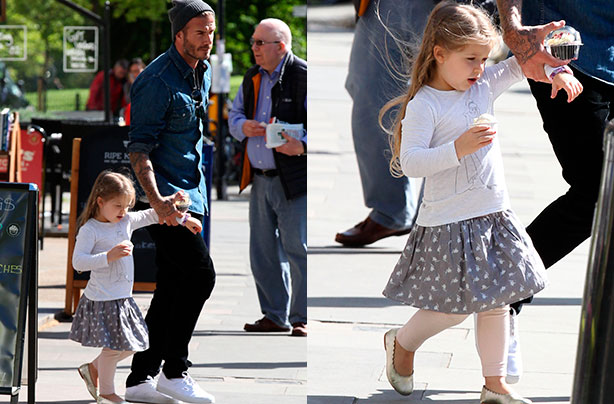 Harper and David out and about in London: 20 May 2015
Is it just us, or has Harper suddenly started looking so much older?! We were shocked to see how much the three year old is growing up - simply too fast, just as they always do! Sniff.

The youngest Beckham looked adorable as she tagged behind dad David, both carrying treats including an ice cream and a cupcake, in Primrose Hill, London. The family have just been celebrating David's 40th birthday, which they spent amongst family and friends (including Mel C, Emma Bunton and Eva Longoria) in Marrakech, Morocco.

We're glad to see Harper's making sure her dad has his priorities straight when it comes to day out activities!